Sue Daniel, PhD, Therapist
Today you are one step closer to a new you, where you feel empowered and on a positive path to growth and well-being. The new you is confident, productive and easily able to deal with everyday challenges and turn them into exciting new opportunities.
As a solution-focused therapist, my goal is to help you uncover your true potential and lead a life that is worth celebrating. While we can't change difficult past situations, we can work together to better understand and resolve today's challenges. By applying complementary therapy approaches and techniques, we will reveal long-standing behavior patterns or negative perceptions that may be holding you back from experiencing a more fulfilling and meaningful life.

I believe therapy needs to occur quickly to restore hope for a brighter tomorrow.Towards that goal, I will provide several brief therapy techniques. Some of these techniques can be implemented through personal coaching and may even occur over the internet with a few monthly on-line visits. Other issues may need to be explored in an office setting.

I have extensive experience working with special needs children and young adults including, Autistic and Aspergers' individuals. As a school psychologist with over twenty-five years experience I can help you better understand your child's challenges and victories in every day life. I can help you to see and value of the unique behaviors your child has to offer . I provide services for those who have been a victim of trauma and abuse and have provided testimony in the courts on their behalf. I deal with adults struggling to embrace todays unique challenges and find their road to success.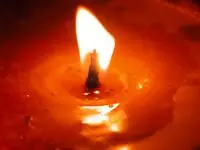 I do not perform custody evaluations or mediation.
If you're looking for extra support and guidance through a challenging situation or you're just ready to move in a new direction in your life, I look forward to working with you to achieve your goals.
Please call or email me for an individual, couples or family therapy consultation today.